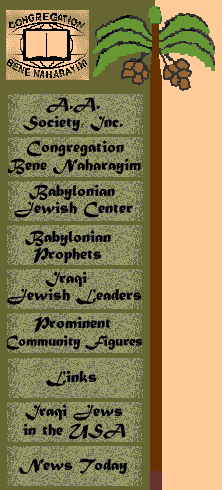 1999 Copyright
Congregation Bene Naharayim


The aim of iraqijews.org is to perpetuate the history, heritage, culture and traditions of the Babylonian Jewry. This website is sponsored by Congregation Bene Naharayim - the Iraqi American Jewish Community in New York.


Babylon, the cradle of civilisation, was also the birthplace of the Hebrews, long before the People of Israel became a nation and appeared on the stage of history. This land was the birthplace of the Patriarch Abraham, who left Ur Kassdim, the ancient city in southern Mesopotamia, approximately 1900 B.C.E., in compliance with a Divine command, and migrated "To the land that I will show you," The Promised Land.




Across the river dwelt your fathers since immemorial time.

This verse signified the origin of the Jewish People. It was from the geographical term "across the river," that the Hebrew People received their name forever.

The history of the Jews of Iraq began, in fact, with the exile of the Jews of Palestine by the Assyrians and, later, the Babylonians. The deportation of Palestinian Jewry to Babylon occurred in three waves:

| | |
| --- | --- |
| 1. | The Exile of Samaria (721 B.C.E.), in which ten Hebrew tribes were exiled by the Assyrians. |
| 2. | The Exile of Jehoiachin (597 B.C.E.), in which ten thousand inhabitants of Jerusalem were brought to Babylonia by Nebuchadnezzar. |
| 3. | The Exile of Zidqiah (586 B.C.E.), which marked the end of the Kingdom of Judah, the ruin of Jerusalem and the destruction of King Solomon's first temple. About forty thousand Jews were exiled by the Babylonians during that time. |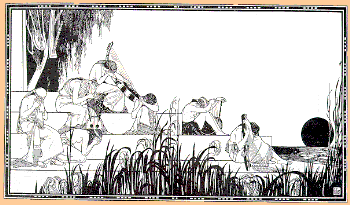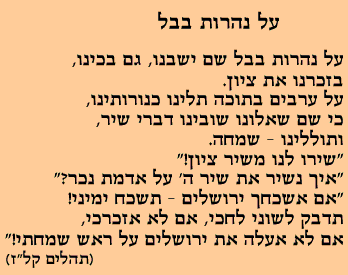 ---