IN MEMORY OF ALISA MEIR HAKKAK

The Iraqi Jewish community in New York State was organized in 1934, as the "Iraqi Aid Society". Its aim was to help its members who found difficulties in their new country of settlement, and to purchase burial sites for the members of the community.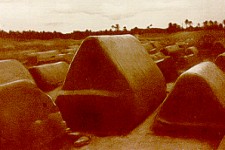 BURIAL GROUND, BAGHDAD
In the center is the grave of Hakham Yosef Hayim



In the early 1950's, several members of the community established a second organization called the "American Alliance Society". A few years later, they merged with the original "Iraqi Aid Society". The new name that emerged was the current "American Aid Society,"also known as A. A. Society, Inc.

Between the 1940's and the 1980's, the community's social activities took place at very prominent hotels. In addition, during the High Holidays in the 1970's and up to 1980's, a large hall was rented in Esplanade Hotel in Manhattan for religious services.

The 2019-2023 members of the Board of Trustees of the A. A. Society Inc., are listed below:

| | |
| --- | --- |
| President | Robert Aizer |
| Vice Presidents | Alice Aboody, Oliver Iny, Abe Lerner |
| Treasurer | Stewart Ephraim |
| Secretary | Susan Aboaf |
| Cemetery Trustees | Hesky Haim, Arieh Shamash |
| Trustees | Maurice Bakhash, Carole Basri, Nanette Jiji, S. David Moche, Sabah Pishanidar, Robert Shasha, Haron Shohet |
| Religious Advisor | Aaron Abrahams |
In case of need, the following are the A.A. Society Cemetery contacts:
Abe Lerner (C) 516-626-7888, Hesky Haim (C) 516-662-0407, Robert Aizer (C) 516-697-6784, Arieh Shamash (C) 917-514-5028 .

Contact Us
85-34 Midland Parkway
Jamaica Estates, NY 11432-2222
Phone Us
(718) 297-5737
Email Us
Click Here

IN MEMORY OF ALISA MEIR HAKKAK

Due to Mrs. Alisa Meir Hakkak generosity, Congregation Bene Naharayim, which was established by the A. A. Society, Inc. received a large donation according to her will.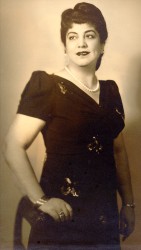 Here are some excerpts from the will:

"I direct my executors to purchase or have written a Scroll of Law (Sefer Torah) and a proper cloak or container and a set of silver fillials (rimonim) for the scroll, and a silver plate with an inscription dedicating the torah to the memory of my husband, Meir Nessim Hakkak, and myself."

Three conditions had to be satisfied before the money was bequeathed to the A. A. Society, Inc./Congregation Bene Naharayim:

1) The A. A. Society, Inc. should own premises to be used as a synagogue, and that the services will "be conducted in accordance with the customs of Iraqi or Sephardic Jews."

2) The main auditorium, used as the main prayer hall, should display a suitable plaque with the legend, "Dedicated in Memory of Meir Nessim Hakkak and his wife, Alisa Hakkak."

3) The name and plaque should be carried over to any future synagogue used by the A. A. Society, Inc.


---